T-Series
The MT is Walker's most advanced tractor series. Developed in the early 90's with the advent of more powerful twin-cylinder engines, the MT has become the mainstay of many commercial operations.
---
Choose Your Model
---
At A Glance
23-HP, Kohler OHV V-Twin engine, air-cooled
Tilt-open style body and chassis
Shock-mounted instrument panel
Remote air intake for engine
10.0 bushel (12.4 cu. ft.) catcher
10.5" (27 cm) grass handling blower
Splined PTO drive shaft with quick-disconnect coupler
4.7 gallon (17.8 liter) fuel tank
7 mph (10.5 kph) ground speed
Available in Side Discharge (SD) model
---
Overview
Three engine choices make the versatile, powerful MT an excellent centerpiece on any landscaper's trailer. A 23-hp air-cooled engine (T23) is the primary offering of the T-series. The 25-hp air-cooled, EFI engine (T25i) equipped with Kohler's DELPHI system is the most popular engine choice of the series, as it offers a 30% fuel savings versus similar carbureted engines. Rounding out the engine packages of the T-series is the T30i; a liquid-cooled, EFI engine with the fuel savings of an EFI engine and the longevity of liquid cooling. T-series tractors use Walker decks, implements and attachments to work all year long for homeowners, commercial mowers and a variety of other customers.
---
Photos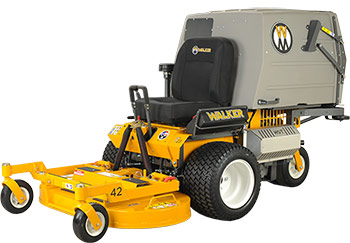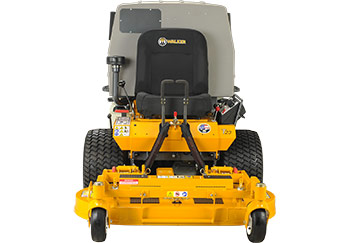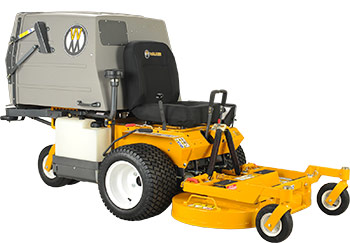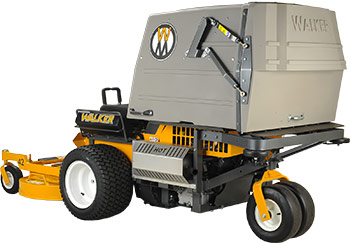 ---
Specifications
Engine
Kohler Command Pro CH680
Displacement
674 cc (41.1 cu in)
Max Power
22.5 hp @ 3600 rpm
Max Torque
37.9 ft lbs
Fuel
Gas (87 oct)
Fuel Capacity
4.7 gal (17.8 liter)
Fuel Consumption (per hour)
1.35 gal (5.11 liter)
Cooling System
Air
Lubrication System
Full Pressure w/Filter
Weight
786 lbs[1]
984 lbs[2]
Dimensions
49H x 49W x 91L[2]
---
Manuals
Copyright © 2021 Walker Manufacturing